Which Social Media Platforms Are Best for Attorneys?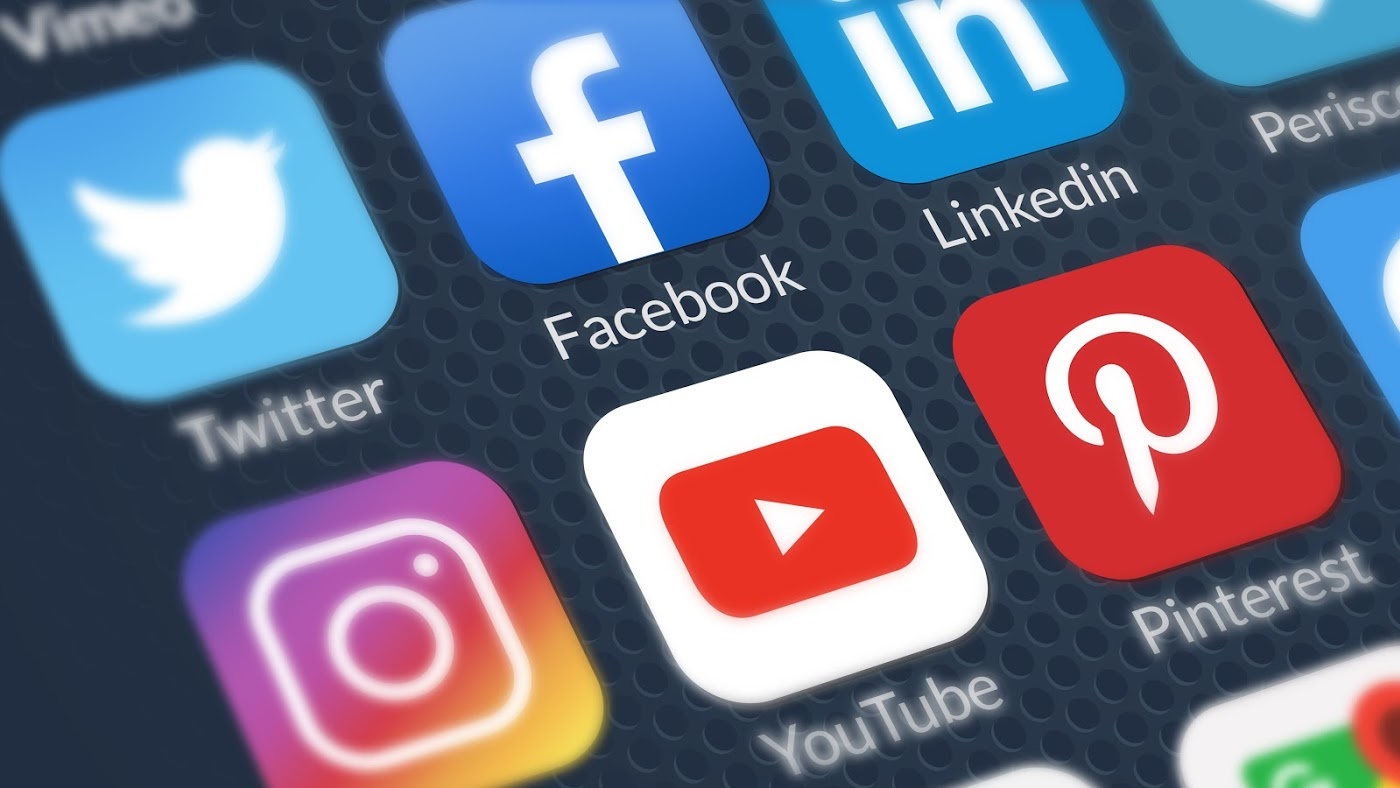 Whenever someone needs some expert legal help, most people turn to the Internet. Studies have shown that:
This means social media marketing for law firms is crucial. In many cases, it may be how you introduce yourself to potential clients. Sure, they'll probably check out your website too, but almost all of them will be curious to see what kind of presence you have on social media as well.

Plus, social media is ideal for growing your network and staying top-of-mind with prospects and potential referral partners.

The trick to getting the most out of your social media strategy is knowing which platforms are worth your time. Some of the most popular networks include:
Facebook
Twitter
Instagram
LinkedIn
Snapchat
Pinterest
YouTube
TikTok
While Google My Business is not a social media network, it's an incredibly valuable business listing that shows up prominently in search and compliments your social media presence.

With so many options, it's hard to know where to start. So which social media platforms are best for attorneys?

These are our top picks.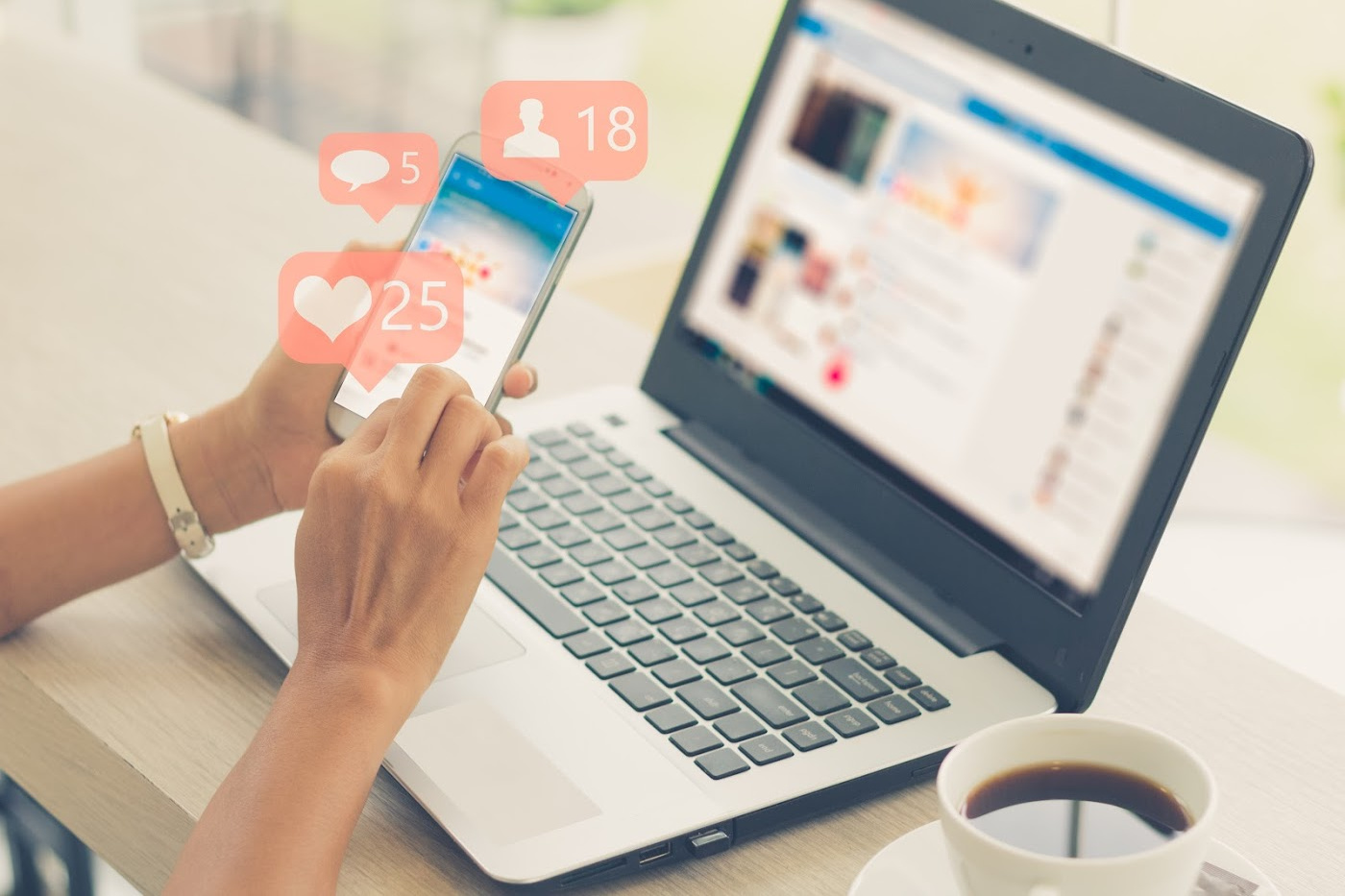 A lot of people only think of Facebook as a place for personal networking, but 31% of attorneys who responded to an Attorney at Work survey said that Facebook brings them more new business than any other social media platform.

That shouldn't be too surprising, either. Facebook boasts more than two billion active users around the world, including roughly 69% of American adults. You won't find a bigger or more diverse U.S. based audience on another social media platform.

The Facebook Groups feature is also perfect for joining communities of like-minded professionals. You can make valuable connections, learn from your peers, and establish long-term relationships, all of which can open doors and lead to greater success.

And of course, Facebook's design lends itself to a personal, familiar approach, which is handy for humanizing yourself. If prospects see that you're a real person with a family, hobbies, and favorite flavor of ice cream — instead of just an authority figure — they'll be a lot more comfortable with reaching out to you and asking for your help.
Like Facebook, Instagram is home to a large audience that attorneys can connect with and market to.

Instagram's demographic tends to be younger, with more than half of users being under 35. This might be an advantage, depending on the type of law you practice. For example, DUI and paternity cases tend to involve young people.

That said, even if you don't cater primarily to a younger crowd, Instagram can still be a great place to set up shop. There are plenty of prospects of all ages on Instagram.

You can post quick legal tips, quotes, statistics, and advice. Instagram is a highly visual platform that revolves around images and short videos, so you can incorporate creative photos and graphics to help your content stand out.

Hashtags will also extend your reach and expose new audiences to what you have to say.

Best of all, Instagram is even better suited than Facebook for showing off your personal side. Post some photos of your daily life to remind everyone that you're a real person as well as a lawyer.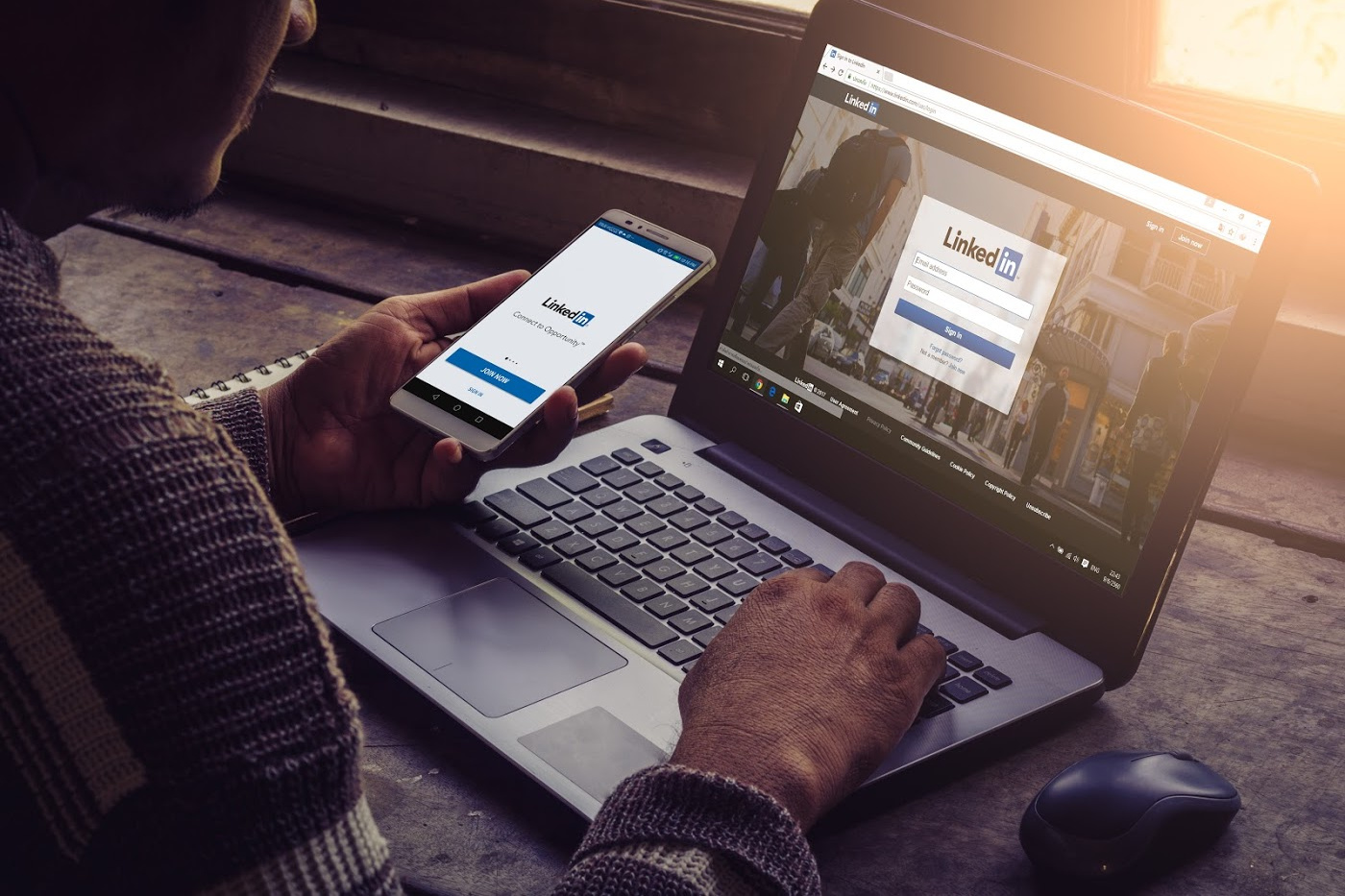 When it comes to networking with other attorneys and professionals, it's hard to beat LinkedIn. Most attorneys already have a LinkedIn profile, but typically aren't taking full advantage of the platform's potential. If you are using LinkedIn as an online resume, you are missing out. LinkedIn is great for:
Developing your brand
Making new connections with peers
Deepening relationships with acquaintances
Demonstrating knowledge and skills
Staying top-of-mind with your audience
Attracting referrals
Forming professional partnerships
Keeping up on the latest industry news and tips
Joining groups with other attorneys
Getting endorsements from clients and partners
Having your LinkedIn profile show up in Google and Microsoft Bing search results
Investing your efforts in LinkedIn can reap serious rewards. LinkedIn is 277% better than Facebook and Twitter for generating business leads, and a lot easier to locate and connect with professionals.

So even if you already have a LinkedIn profile set up, make sure you're getting the most out of it.
Twitter can also be a useful social media platform for attorneys.

For example, putting hashtags in your tweets is a great way to put yourself out there and be seen by people interested in topics relevant to your practice. Then, by following those same hashtags, you can expand your insights into the clients and industries you serve.

And while Twitter's 280-character limit for tweets might seem restrictive, that restriction just encourages you to get right to the point and cut the fluff.

Just like with Instagram, you can offer helpful quotes and advice. If you have more to say, you can always tweet links to your blog or other social media pages.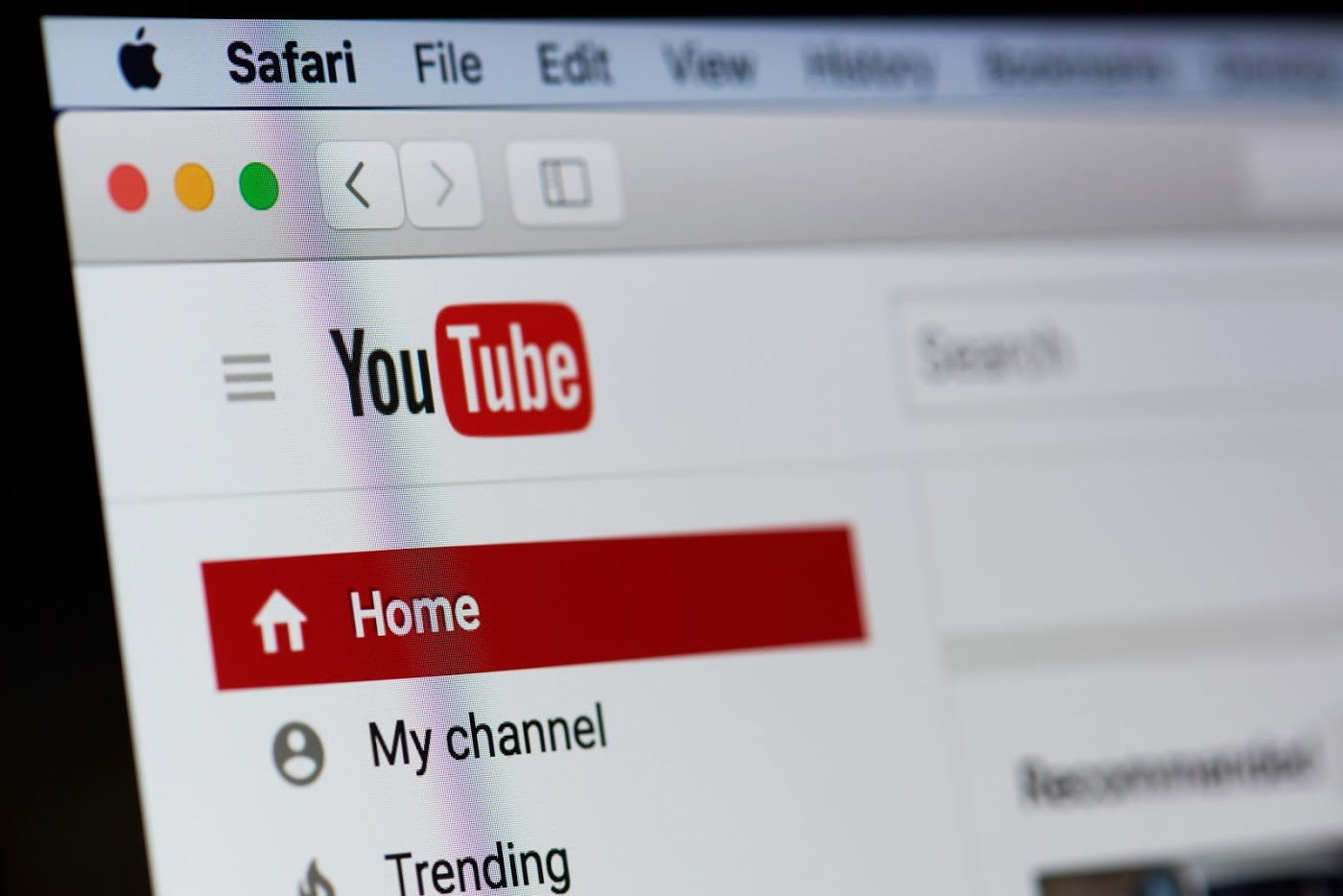 If a picture is worth a thousand words, how many is a video worth? YouTube has replaced Facebook as the second most visited website in the world, beaten only by Google.
Many law firms are giving it higher priority in their online marketing campaigns.

Shooting videos for your law firm might seem intimidating, but you don't need a professional videographer for every video you post. People appreciate quick answers and the authentic nature of simple videos shot from a mobile phone. On average, law firms that use videos see a 41% jump in traffic to their site.

To start out, all you need is a smartphone with a steady base or tripod, some good lighting, and a quiet room. Then, just make a quick video introducing yourself or giving answers to some common questions you've received. It's the closest you'll get to being in the same room as your audience, and it beats every other social media platform at making you a real person in their eyes.

Sharing testimonials on YouTube is another good way to build credibility and trust. Find a few clients who are well-spoken and willing to talk about what a positive experience they had working with you.
Google My Business might not be the first thing that comes to mind when you hear "social media," but it's every bit as important as the rest — if not more so.

Setting up a Google My Business listing for your law practice is one of the easiest and most effective ways of making sure you're found online.

Google the name of your law firm. A panel should appear on the right side of your screen with information such as your office's phone number and location. Google draws that information from your Google My Business listing.

People don't have to search for your firm by name to see those details, either. You've probably Googled something like "places to eat in [your area]" before and seen several options appear in boxes at the top of the results. The reason those specific options came up instead of their competitors is because they have a quality Google My Business listing set up.

Make sure your Google My Business listing is accurate and active. Once you claim your listing (for free!), your clients, referral partners, peers, and even staff can add positive reviews and FAQs that will appear right in the search results along with links to articles and more.
How about a little help with your social media?
At Let America Know, we give attorneys across the U.S. the support they need to optimize their social media and email marketing strategies. If you'd like some help picking the right platforms, setting up your accounts, or even operating them long-term, take a look at our done-for-you social media program for trial attorneys.